Jaclyn Nesheiwat Stapp was raised in the small town of Umatilla, Florida. Growing up, Jaclyn was often mistaken for a boy and became known at school as "Wacky Jacky" for her lanky frame, exotic heritage and notoriously untamed hair. After losing her father at 9 years old, Jaclyn was raised in a tight-knit family by her mother, Hayat. She and her four brothers and sisters discovered the joys of community service early in life, frequently volunteering within their community. Some of Jaclyn's fondest childhood memories took place at the Florida Elk Children's Hospital, where she brought happiness to rehabilitated children with her warmth and energy.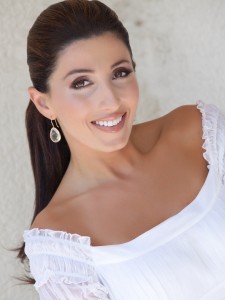 Jaclyn's first introduction to the stage came at 11 years old at the local Sunburst Beauty Pageant. Although she didn't win, she placed and received her first trophy. This life-changing experience inspired Jaclyn to embark on more opportunities in pageantry as a way to bring awareness to the philanthropic causes close to her heart. Jaclyn went on to win dozens of titles, including Miss New York USA 2004, Mrs. Florida America 2008 and Mrs. America First Runner Up 2008, and has appeared on many magazine covers and in national ad campaigns.
Today, Jaclyn is a full-time mother, wife and mentor who travels around the world empowering at-risk youth and championing for women's rights through her national outreach foundation, CHARM (Children Are Magical), which aims to heighten awareness of children's issues and enrich the lives of underprivileged youth by providing them the tools for a fulfilling future. For more information, visit www.childrenaremagical.org.