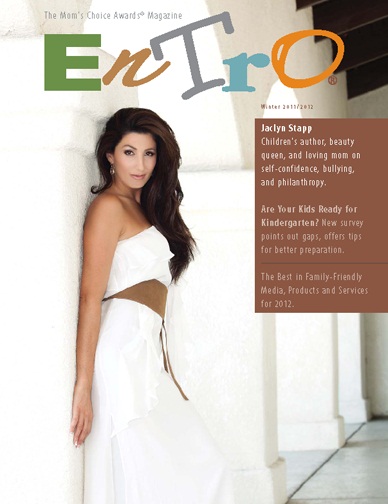 Check out Jaclyn Stapp as featured on the cover of Entro Magazine, the online outlet for Mom's Choice Award.
Wacky Jacky was voted among the best in family-friendly media by Mom's Choice Award in 2011! Click the cover to read the feature!
Excerpt from: Multi-Cultural Author Celebrates Diversity
"For every young girl who feels like an ugly
duckling and wishes she could become a swan,
there's a delightful children's book that
addresses the issue of difference with sensitivity,
humor and wisdom. Wacky Jacky: The True
Story of an Unlikely Beauty Queen is an
autobiographical tale based on author Jaclyn
Stapp's experiences growing up.