Jaclyn Stapp Talks Beauty and Philanthropy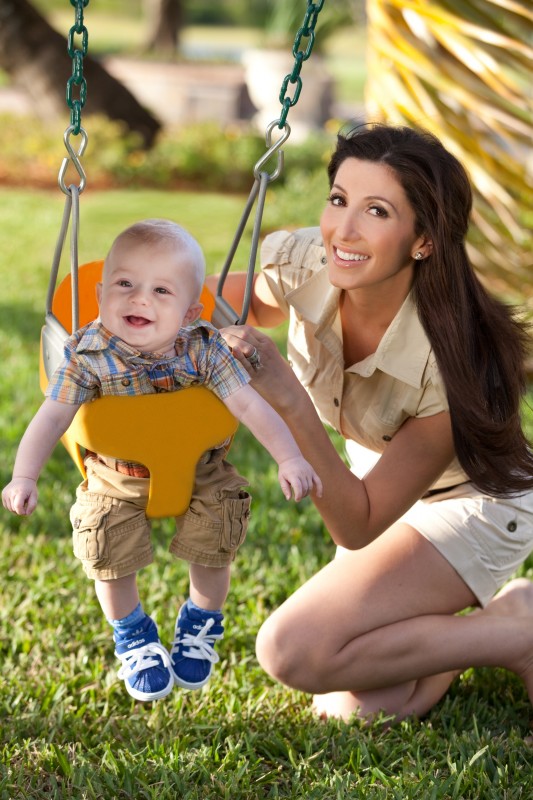 Many recognize Jaclyn Stapp as the gorgeous wife of Grammy winner Scott Stapp from the rock band Creed, but Mrs. Stapp has proven that she is much more than a rock star's wife and a pretty face; she's also an amazing soul who is here to conquer the world one act of philanthropy at a time!
Jaclyn Stapp's experience as a beauty queen and model has certainly led her on a path to permanent fitness. Unlike many moms, Stapp has rarely struggled with her weight mostly because her job and lifestyle never allowed her to. Still, with three active children, a rock star husband and her own professional agenda, Stapp's fitness regimen isn't without its challenges. "Maintaining my health has always been a priority of mine," she says. "Sometimes squeezing in a workout can be a bit challenging but I stay very busy." Stapp says that when she cannot find time to squeeze in yoga or Extend Barre Classes (her favorites), she incorporates family activities such as basketball, going to the beach and riding bikes into her day.When she does need to prep for an important event, pageant or photo shoot, she strictly focuses on her diet and workout, and even enlists her family to help her stay motivated. "The whole family cheers me on," she says. "They even join in on similar diet regimens with me." Such regimens include a diet that is high protein, low carb, low sodium and incorporates tons of water. Stapp says her go-to staples are egg whites, oatmeal, grapefruit, chicken, fish and steamed veggies. While she always makes efforts to keep her diet clean, she does admit to occasional slip ups and cheat meals. "I love pizza and cheeseburgers," she says. "As a busy mom of three and with a traveling husband, I may go off the path sometimes but I remind myself and my family that we can do anything in moderation." Stapp's workouts, when she can get them in, revolve around yoga or Barre classes and spinning classes. She says that cardio is key for anyone looking to get and stay lean, and recommends working in 5-6 hours of cardio a week when preparing for a special event.
When Jaclyn Stapp isn't spinning and plieing herself into physical perfection, she's busy trying to improve the world. Stapp is currently involved in three charity foundations all which focus on the needs of families and children. CHARM (Children Are Magical) is a non-profit organization that she founded while attending Stetson University. The organization's purpose is to heighten awareness of children's issues, empower young women and provide youth tools to a successful future. Stapp is also the Executive Director of the Scott Stapp with Arms Wide Open Foundation. This global foundation aims to help families in need and was founded by her husband Scott Stapp in October of 2000. In addition to these foundations, Jaclyn is also the National Spokesperson for the anti-bullying organization, NVEEE (National Voices for Equality, Education and Enlightenment). NVEEE not only provides services to families and communities affected by bullying, teen suicide and school violence, but additionally provides programming to educational institutions.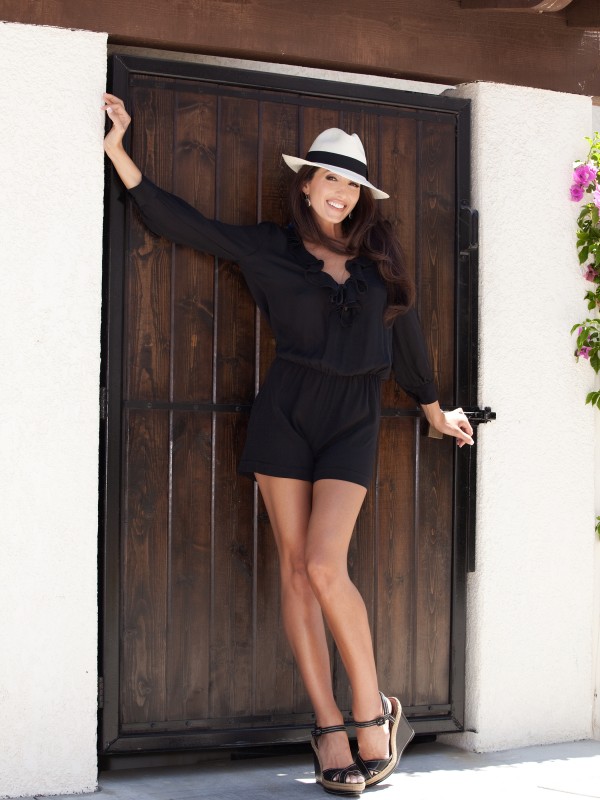 Stapp's efforts against bullying do not stop at her involvement with NVEEE. She recently published a book titled, Wacky Jacky where the character Jacky goes through a series of adventures, overcomes the school bully and in the process, learns that, "you don't need a crown to sparkle". Stapp says that the book is a true story based on her own experiences with bullying and name calling as a child. "I wanted to share my personal story to encourage children to be confident and proud of themselves no matter how different they are," she says. "I want to inspire children to believe in themselves and pursue their dreams, no matter what type of 'bully' they may face."
While Jaclyn Stapp may be the, "rough, tough cream puff" (as her kids call her) of the family, at the end of the day she's still just a mother. Her days are full of multi-tasking, prioritizing, nurturing and inspiring. She makes sacrifices, mistakes and is always learning more about her family and herself in the process. She believes that in an effort to be the best mother one can be, that every mother should remember herself in her list of "to-do's" and make her own health a priority, so that she is able to take care of everyone else. Stapp also encourages mothers to recognize the power they hold within them, and to always be the driving force behind their family and any changes that are needed.
Article quoted from: http://skinnymom.com/2012/05/07/celeb-fit-mom-jaclyn-stapp-talks-philanthropy-beauty-and-books/