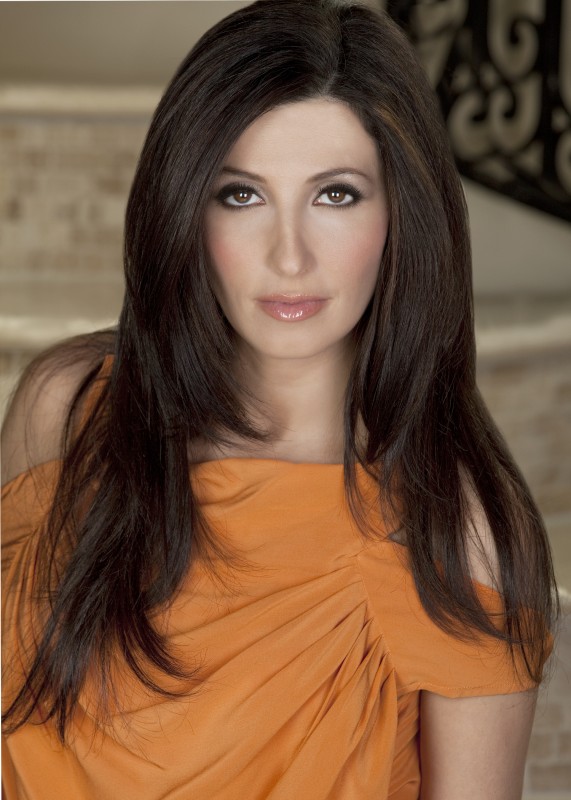 Jaclyn Stapp will be attending the holiday lighting ceremony on December 3, a fundraising drive promoted by all the South Florida McDonald's restaurants
BOCA RATON, FL – November 2011 – Jaclyn Stapp, accomplished philanthropist, spokesperson, model and children's book author, was selected to be the first honorary chair of the Ronald McDonald House Charities® of South Florida. She is the founder of the national outreach program, CHARM (Children Are Magical), which empowers at-risk youth and champions for women's rights. She is also the Executive Director of The Scott Stapp With Arms Wide Open Foundation, a global charity dedicated to help families in need, established by her husband, singer/songwriter, Scott Stapp.
The Ronald McDonald House Charity of South Florida provides resources for families with children undergoing medical treatment, whether that support is through providing housing so that families can stay near to their children, helping families to afford staying in another city while their child is undergoing treatment, or even helping children to receive basic dental and medical care in at-risk communities. A mother of three, Stapp knows the importance of being near to her children and providing them with the best possible care.
A full-time mother and children's book author of Wacky Jacky, The True Story of an Unlikely Beauty Queen, Jaclyn shares her semi-autobiographical story based on her own unique childhood experiences of feeling different and hopes to spread the message of empowerment, the importance of embracing individuality, and recognizing and combating the issue of bullying. Through her and her husband's charities, Jaclyn helps families in need and empowers at-risk youth. As honorary chair of the Ronald McDonald House charity, she hopes to continue her mission to work with families and helping children.
 "I am so honored and humbled to be named the first honorary chair of the Ronald McDonald House Charities of South Florida "Home for the Holidays" fundraising event," says Jaclyn. "I try to help children and families through all of the work that I do, and this is a wonderful opportunity to partner with Ronald McDonald House Charities mission and continue the work that I love in a very powerful way."
Jaclyn Stapp, wife of Grammy Award winner Scott Stapp, singer, songwriter and voice of Creed, juggles being a full-time mother of three, touring for her debut children's book, participating in pageants, public speaking, and supporting various charities.  Jaclyn will be competing in the 2011 Mrs. World competition on December 15, representing her heritage of Jordan. For tickets and information about the Mrs. World competition, please visit Mrs. World.com.
About Jaclyn Stapp
Jaclyn Nesheiwat Stapp is a Stetson graduate who has appeared on numerous magazine covers, and national advertising campaigns. She is the spokesperson for a national anti-bullying organization. This loving wife and mother of three has held many titles, including Mrs. Florida America 2008, Mrs. Jordan 2011. Jaclyn is a public speaker who travels around the world empowering at-risk youth and championing for women's rights through her charity, CHARM (Children Are Magical). Jaclyn is married to Grammy Award winner Scott Stapp, singer, songwriter and voice of Creed. They reside in South Florida with their three children, Jagger, Milan and Daniel. To learn more about Jaclyn, visit www.JaclynStapp.com or www.wackyjackybooks.com
For more information or to request a media interview, please contact Michelle Soudry at The Gab Group, 561-750-3500 or email msoudry@thegabgroup.com.